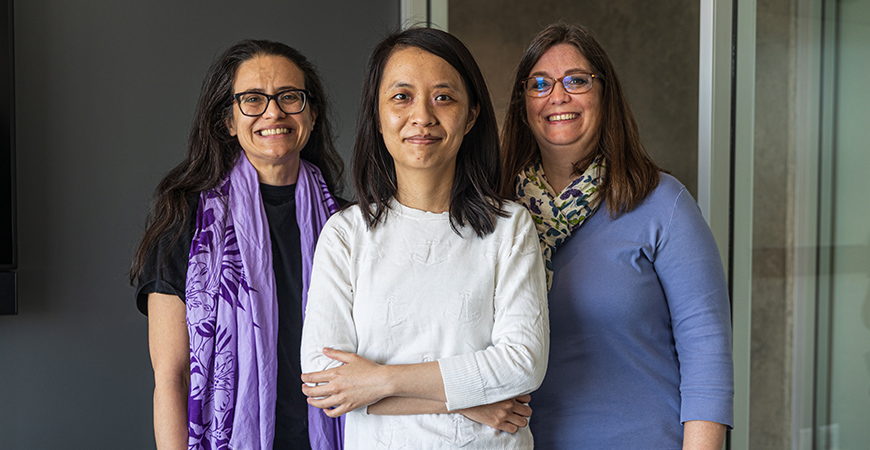 Postdoctoral scholar Lihong Zhao was one of 10 researchers named a 2022 Intersect Fellow by the American Association of Immunologists (AAI) — a first for UC Merced.
The AAI Intersect Fellowship Program for Computational Scientists and Immunologists is intended to improve communication and understanding between immunology researchers and computational scientists.
This year, she will also train in Professor Katrina Hoyer's immunology research lab, learning immunological principles and laboratory techniques.
In 2020, Zhao joined the Department of Applied Mathematics funded by a $2.1 million National Science Foundation Research Training Groups (RTG) grant Professor Arnold Kim and his colleagues secured. Before she stepped foot on campus, she was part of UC Merced COVID modeling Taskforce to help with pandemic planning.
She works in Professor Suzanne Sindi's lab and her research focuses on developing and analyzing mathematical models of complex biological systems to answer questions relating to public health and ecosystem balance.